Spy Manor Concierge
Spy Manor Hospitality
At Spy Manor, we pride ourselves on attention to detail and delivering top class results in every aspect of our business. Our associates have high expectations, and we like to deliver!
Our Corporate Hospitality Team skilfully execute events at our frontline venue in the stunning Algarve.  
From small cocktails parties, product launches, test drives, fine dining events, screenings and production events to award ceremonies. We are devoted to creating your ultimate tailor-made event.   
We understand that each event is unique and appoint our events coordinator to guarantee faultless delivery of your vision. Here, we present three sample events introducing you to what we can offer at Skyfall, our Spy Manor headquarters.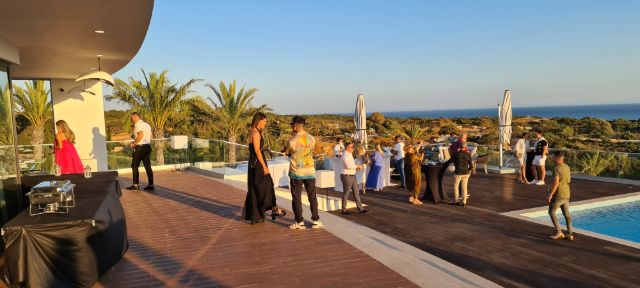 Spy Manor Elegance
Host a fine dining gala event within our grounds, taking advantage of the panoramic sea views from our various terraces. A Bond Themed event with a branded stunt skydiver, landing in the swimming pool accompanied by first-class entertainment, Michelin star chefs, fine wines and cocktails with the freshest local Oysters. Chauffeurs will collect and escort you and your esteemed guests from their accommodation which can be facilitated with our world-class partners.
Spy Manor Coupe
Bring your valued employees or associates together for a Workshop, Think Tank or B2B with a flying buffet or cocktail party. This option is also perfect for product launches, test drives, small screenings and press events.